Our steps in designing your project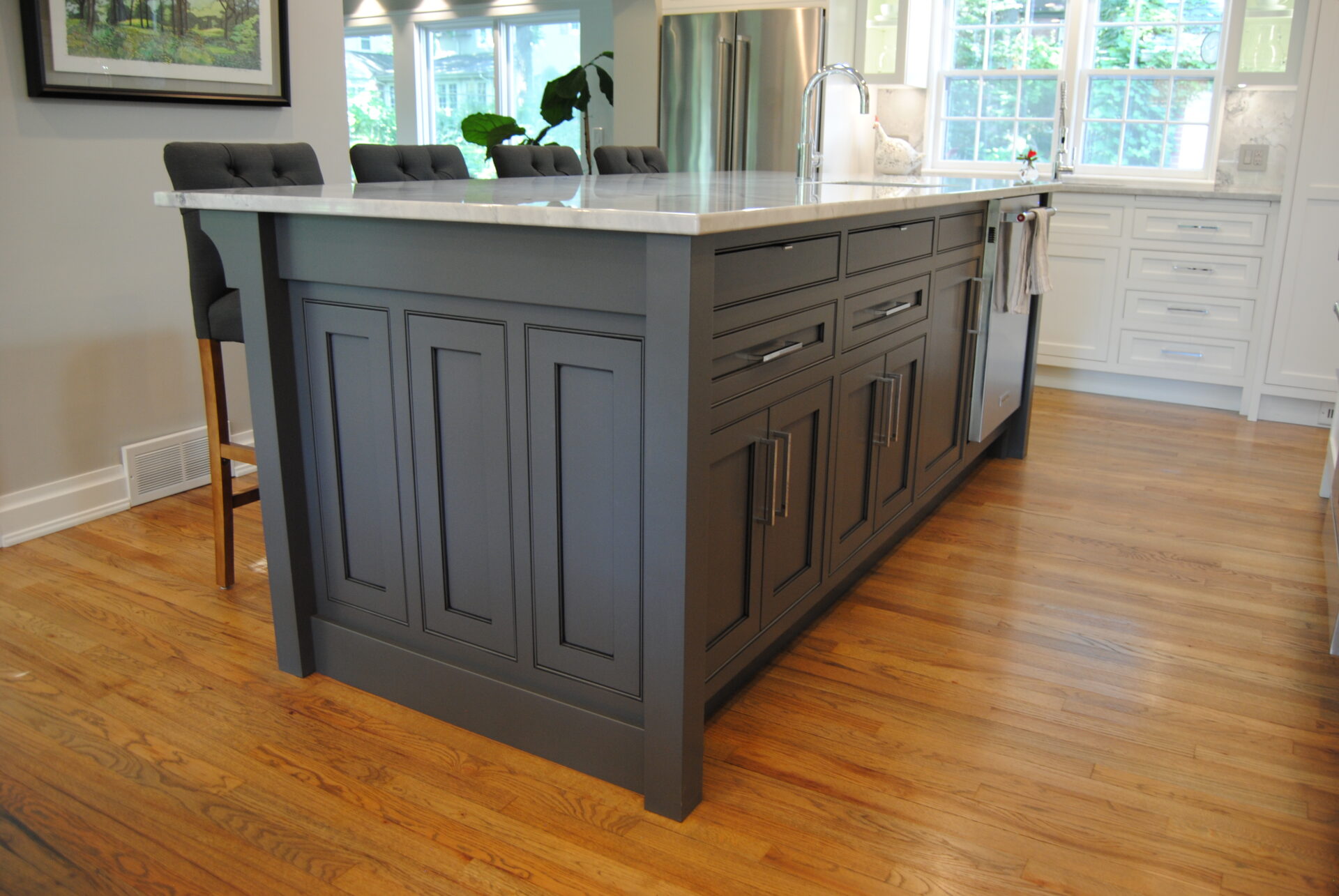 Are you working with a contractor?
Do you have plans/are you moving any walls?
Timeline?
Budget?
On-site meeting to measure space.
Are there any problems you are trying to solve?
Is there anything you love about your current space?
Call our office to set up an initial appointment or submit a request on our Contact Us page. For a remodel the initial appointment will be at the home.
A series of appointments in our showroom will be had. The quantity of which is determined by how quickly decisions are made. (Ex: layout of cabinets, wood species and color of cabinets, door/drawer styles, countertop color, decorative hardware, etc.)
During the appointments we will get drawings and estimates – they will be adjusted as needed based on selections
After all decisions are made, a final appointment is had to sign off on all documents and put down 50% deposit
One of our team will go to the jobsite to do a final measure of the space (electrical, plumbing, and drywall needs to be done first)
Engineering team makes drawings for shop based on final measure
Materials for project are ordered
Project goes into shop production
Installation of cabinets (usually this is done by our installation team), or cabinets are picked up/delivered so an outside contractor can install
After the majority of the cabinets are installed, the countertop installers will come and template (some pieces can't be installed until after the countertops are installed)
Countertop installation
Installers will come back to install the final pieces that couldn't be done before the countertop installation
Who is your builder?
Are your house plans complete?
Timeline?
Budget?
Showroom meeting to go over house plans.
Call our office to set up an initial appointment or submit a request on our Contact Us page. For new construction the initial appointment will be at our showroom.
A series of appointments in our showroom will be had. The quantity of which is determined by how quickly decisions are made. (Ex: layout of cabinets, wood species and color of cabinets, door/drawer styles, countertop color, decorative hardware, etc.)
During the appointments we will get drawings and estimates – they will be adjusted as needed based on selections
After all decisions are made, a final appointment is had to sign off on all documents and put down 50% deposit
One of our team will go to the jobsite to do a final measure of the space (electrical, plumbing, and drywall needs to be done first)
Engineering team makes drawings for shop based on final measure
Materials for project are ordered
Project goes into shop production
Installation of cabinets (usually this is done by our installation team), or cabinets are picked up/delivered so an outside contractor can install
After the majority of the cabinets are installed, the countertop installers will come and template (some pieces can't be installed until after the countertops are installed)
Countertop installation
Installers will come back to install the final pieces that couldn't be done before the countertop installation